MPMG Newsletter 2019
Welcome to the new Moving Pictures Media Group Newsletter. Our intention is to keep you updated on projects we're working on, and to provide resources for filmmakers who are seeking information about how to get their film or television projects into production. In short, that's what we do!
Consider us a one-stop-shop for development and production services. Whatever pieces you already have in place, we can work with those, then fill in the remaining holes in your development package in order to prepare your project for presentation to capital financiers.
Development Process
Each month this section will focus on another aspect of the development process. To begin … what kind of projects get our attention? In short, we seek good stories first, genre is not a factor. With our group of producers, at least one of us will love any genre!
So just what is Development anyway?
Each month, we will focus on a different step in the process, listed below:
Forming a Single Purpose Entity (an LLC) to ensure chain of title to your intellectual property is protected.

Creating a Day-Out-Of-Days shooting schedule so that a firm production budget may be developed.

Creating a Bondable Production Budget that financiers and insurance companies will honor for funding and completion bonds.

Preparing detailed analytics which provide deep market information on genre, market demand, platforms to pursue for distribution, and more.

Creating an initial movie poster and social media graphics.

Creating a Digital Media Footprint involving entertaining websites featuring social media integration.

Securing a Producer's Representative who works to maximize the roll out, and therefore, profits, on a worldwide basis, in all marketplaces and on all platforms. It's their job to work with distributors around the globe to secure guaranteed minimum sales in advance of going for capital finance.

Securing a Casting Director who, with our pitch for capital finance being early in the development process, will make pay-for-play agreements with talent or management to secure firm commitments for participation in your project.
Our sweet spot for budgets is $3M to $12M. We do not accept projects under $1M. If your project warrants more than $12M, we're willing to explore the possibilities with you.
Film Finance
In film production, there are actually two rounds of funding required; the first to cover the costs of development (anywhere from $30K to $80K USD), and the second round is capital funding for your production budget.
As we are not investors nor financiers, we are unable to participate in finance-only projects. It's a Securities and Exchange Commission (SEC) rule, not ours. However, that being said, we have a variety of options available for funding your project.
There are three main sources of film finance; equity investors, deficit finance (the studio system), or debt finance. We will explore each of these in more detail in future newsletters, and provide resources for filmmakers to perform their due diligence.
Start learning more by downloading our Corporate Presentation (PDF).
Meet the Filmmaker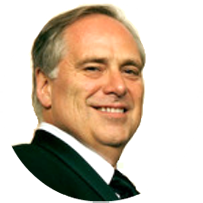 Mike Minkler, our Managing Director and Chief Creative Officer, is a motion picture sound re-recording mixer who has mixed over 200 projects. Mike has been nominated for 11 Academy Awards, with three wins for Best Sound Mixing for his outstanding work in BLACK HAWK DOWN, CHICAGO and DREAMGIRLS.   
Production Updates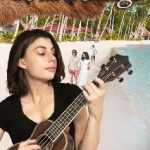 With several projects in development, FOUR STRINGS, the first feature film from development executive and co-producer Lee Roth, is in the last stages of development before going into pre-production. We're looking forward to shooting in Hawaii this summer.
About the Author

The MPMG Newsletter is written by development executive and producer Lee Roth. His job is to seek out new projects … every. single. day!
Feel free to contact Lee, or any of our executives, via our contact page.